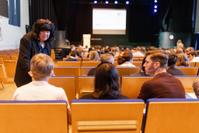 IES' first national student council and leadership conference
Leadership and democratic decision-making was the theme when Internationella Engelska Skolan invited student council representatives from all over the country to its first nation wide leadership conference. More than 70 student council representatives from 35 schools across Sweden attended the conference at IEGS. 
The program included workshops on student democracy and leadership, as well as lectures by, among others, Maja Sjögren, Swedish National Student Union, and Anna Sörelius Nordenborg, CEO at IES.
"I think leadership is one of the most versatile and useful skills a person can have. Being able to communicate and organize efficiently is a skill that a person can use no matter where they are in life. The increase of globalization leads to more and more people working together in a field, to make sure that everyone gets a say and all ideas are heard it is important to have good leadership such that we can make use of all the versatile perspectives we have to build a better future", said Guru an IB student at Internationella Engelska Gymnasiet who led one of the workshops.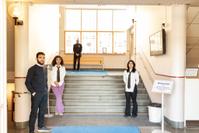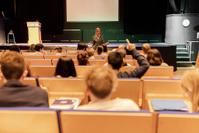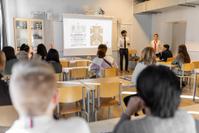 IEGS offers a lot of different opportunities to take part in leadership roles, for example, any student can start and lead a club. IEGS has a large student body, with many seeking to try new experiences so teaching a new hobby or skill through a club is a great way to get started with leadership! IEGS also has 3 separate student lead leadership bodies the Student Union, responsible for hosting events such as Inspark and different parties for the student body. We also have the Student Leadership Team (SLT) which is responsible for engaging students in non-academic related pursuits such as inter-house competitions and decorating the hallways for the students. Any second year and onward can apply to partake in SLT after an interview. Thirdly there is the Student council which deals with addressing issues, academic and environmental related that students face. Students work in committees to tackle these issues and it is a great opportunity to practice communication skills. 
"I think the conference was very useful in bringing together the IES community, from my perspective as a third-year student it was very refreshing to see great collaboration between all the students from the different schools. I felt that the conference provided a platform where the diversity present in IES schools truly shined in how the students interacted in the different workshops", said Guru. Overall