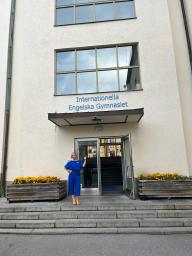 School Beginning 2023: Make Each Day and Opportunity Count!
And just like that the Autumn School Term of 2023 begins! This year is a brand new year, and brings with it a new phase for each of our students in their learning journey. 
During these past few weeks, my staff have been planning and working towards the upcoming academic and pastoral school goals, and it does look like another exciting year is planned for both in- and out- side of the classroom. We are ready to create a safe and inspiring school learning environment and want our students to have a memorable highschool experience.  
We were very excited and ready to welcome all our students to a new school year last week. Our student leadership team (sLT) was also on hand providing a little extra welcome to all of our new students in our year 1 classes. The sLT hosted a wonderful joint house assembly, and it was wonderful seeing our first years engage in a "bingo mingle" in our gym hall - taking not only the opportunity to meet other first year IEGS students but to also sign up for and be introduced to some of the great house competitions we will have during the year. So far, Pride Pingis, Dance and basketball seem to be the popular choice so far.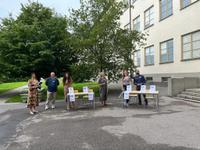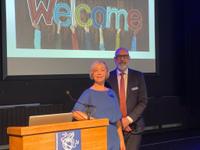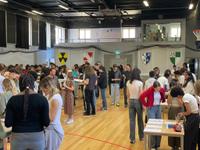 At our welcome assemblies to all years, both Mr Theding and myself spoke of the importance of our students embracing and being part of our school culture and learning environment. We all have our part to play, and our learner engagement in all aspects of the school environment can positively impact on their experience and as research claims, their academic performance too! 
Wishing you all a warm welcome to the new school year with all the promise it brings. I encourage you to make each day and opportunity count! 
/Dr H