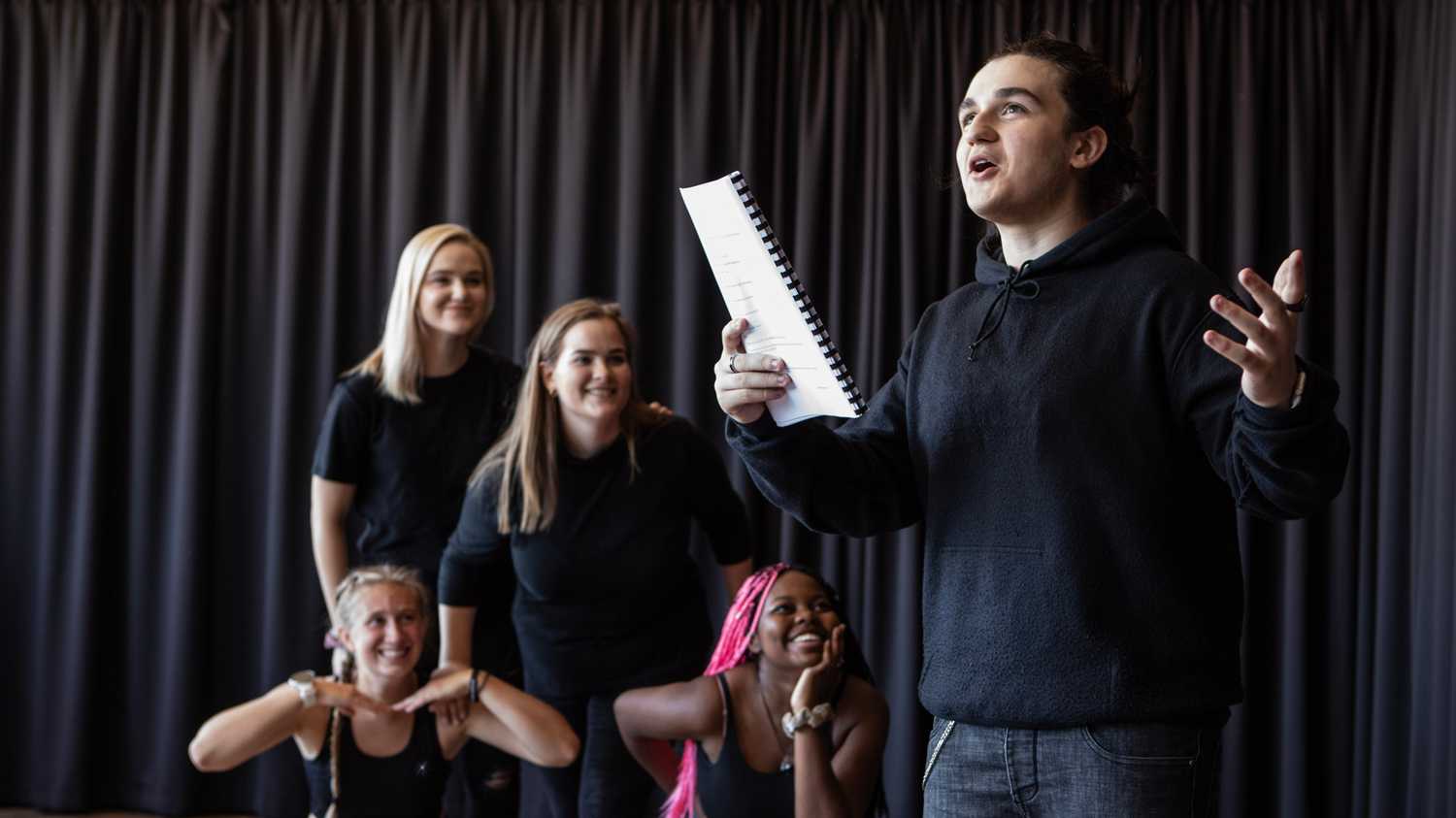 Aesthetics with Specialisation Drama
This program not only equips you with acting skills, but with a range of life skills needed for higher education.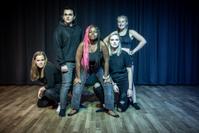 Why choose IEGS?
Want to study theatre in English which will prepare you to work in Sweden and all around the world? This program not only equips you with acting skills, but with a range of life skills needed for higher education. You will build confidence, creativity and learn to work collaboratively. We have prior students who have pursued careers in the performing arts and dance, and others have moved on to study within other fields around the world, as the programme provides you with the qualifications needed to apply to university. You can continue to study a range of different fields such as teaching, politics, psychology to name a few.
Our facilities
We are located on Södermalm at the old "Teaterhögskolan". We have a large aula developed with the aim of staging large performances, and a black box, our acting studio. We visit the theatre regularly as a part of our curriculum.
Who is the programme for?
Our students want to study theatre in English and they are eager to express themselves on a stage, to explore theatre in different games and exercises. They work together with other students and create together. Our students are open minded and ready to do the exciting job that is creating theatre. 
We expect the students to have a genuine interest in theatre and acting. We also expect them to be open minded and eager to try different kinds of acting, work hard and be engaged in both the classroom work and the bigger productions that we do. We also focus a lot on theatre being a team work, so being able to cooperate within the group is a good quality to have. Since we prepare the students for higher education, we also expect them to be academically ambitious.
The Programme
The drama programme at IEGS mainly focuses on acting for the stage, learning to express yourself through body and voice. You will often meet an audience and perform in three major performances. Furthermore, we work with devising theatre, improvisational theatre, forum theatre, dialogues, and scripts. You will take a course in directing and you will learn more about acting in front of a camera, set design, costume, makeup, sound and light. We work with monologues and help you in the process of auditions and applying to further studies within drama, and you will create an actor's CV.
During your last year, you will get to create your own individual project throughout the course of a whole year, where you will become an expert on the area of your choice. Prior students have done stand up comedy, stage combat, written and performed their own plays, and created their own films. We regularly work with people from the industry, for example stage fighting instructors, choreographers, Unga Klara, New York film Academy, and casting directors.