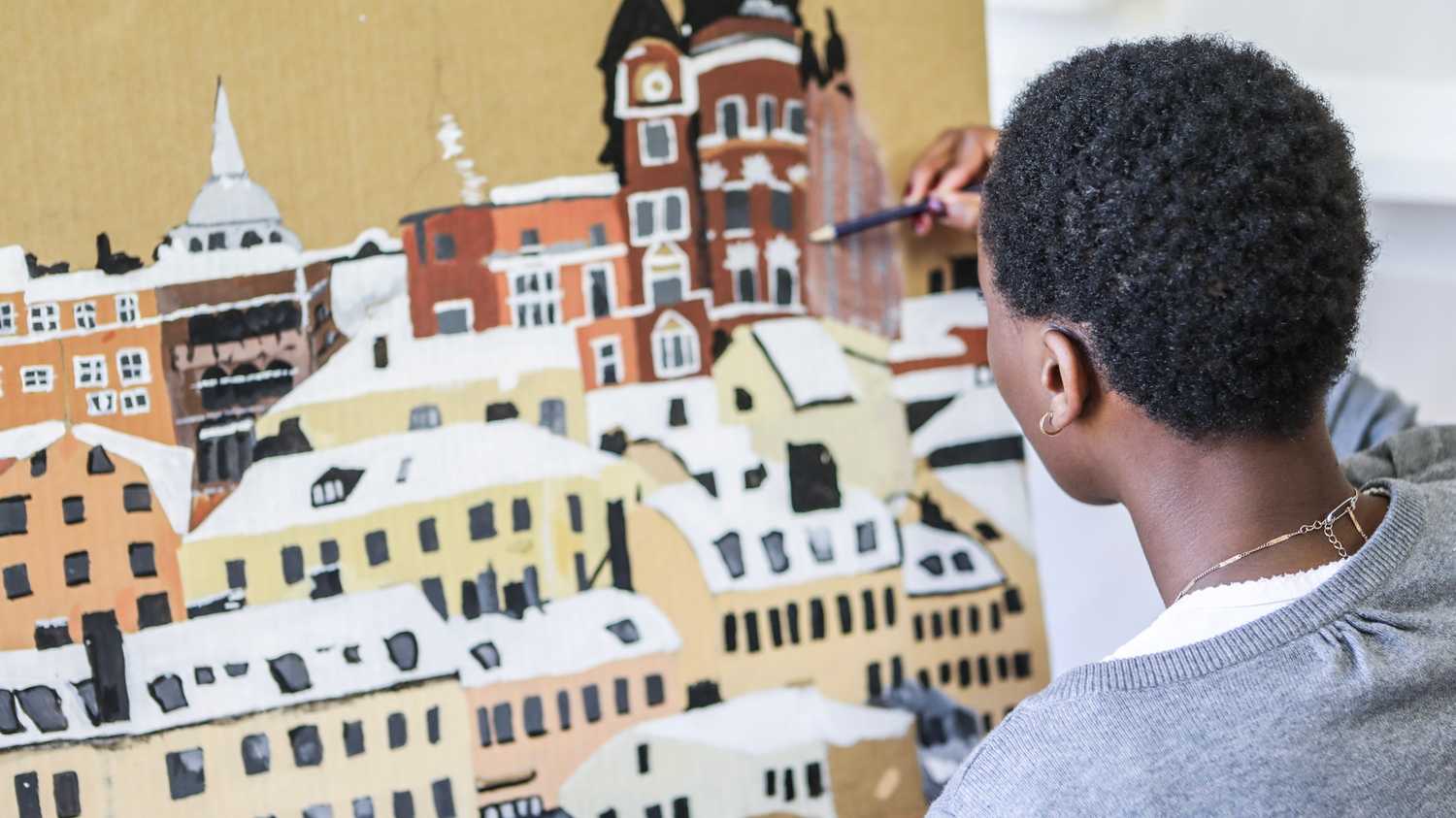 Aesthetics with Specialisation Fine Art
We genuinely believe at IEGS that everyone has an innate creativity.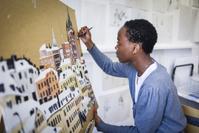 Why choose IEGS?
If you choose to take the Aesthetics Programme with either Fine Art or Drama, you will be challenged both academically and creatively during your three years with us. You will soon discover that our teachers have the skill and patience to help you fulfill your unique creative potential. After completing the Aesthetics Programme at IEGS you will be able to study a variety of arts and humanities courses at university.
Located in the heart of Södermalm, IEGS is perfectly placed to study Fine Arts or Theatre, due to its close proximity to a range of high quality art galleries, museums and theatres.
Where can I go next?
Our programme prepares students for not just creative careers but for all careers. Working with the artistic process helps students with problem solving skills, how to overcome failure, build on their communication skills and how to propose ideas and solutions. They know how to break down a larger task into smaller easier steps that build up to the end result.
They can visualise ideas and learn how to make them a reality. They will have developed excellent research skills and be able to show evidence of project planning and management through artistic endeavours. These kind of skills are natural to artists and designers and therefore makes you an attractive asset, particularly within the creative industries sector.
Who is the programme for?
In the aesthetics programme you need to be inquisitive and open to challenges. You need to understand that you will be expected to not just create art but also analyse, discuss and write about art that you have created as well as others artwork. You need to have time management skills to keep yourself on track. We look for students who are open to improving their skills and experimenting with new materials and concepts.
The Programme
On the Fine Art specialisation, you will be encouraged to think about the significance of art and visual culture, both historically and within contemporary society. Your understanding will be developed within the local, regional and international context. You will also develop your ability to analyse, interpret and discuss a range of different types of artwork, make critical evaluations of these, based on a sound understanding of contemporary thinking in art history and analysis.
At IEGS, we believe that the ability to contextualise art is fundamental to understanding the creative process. Equally critically, at IEGS we firmly believe in the importance of ensuring that you develop the fundamentals associated with good artistic practice across a wide range of media:
Throughout the programme a working understanding of perspective, composition and colour theory is developed parallel to basic practical skills across multiple genres and dimensions
As your confidence and control develops, you will be encouraged to then explore your creativity, to be original and to hone your own personal style and expression